Who Will Benefit?
Whether you are new to municipal budgeting or need a refresher, come join us for a discussion that will focus on the fundamentals of a developing a municipal budget. Topics will cover the specifics of developing a governmental budget including personnel, capital budgeting, forecasting techniques, revenue and expenditure analysis and communicating the budget message. No Prerequisites are required.
---
Registration Information
Online registrations only will be limited to the first 80 registrants, and we will not maintain a waiting list. Register Now!
By February 3                                  After February 3
$350.00                                                  $400.00
---
Meeting and Speaker Information
This 1.5 day workshop will be held at the TML Municipal Center, 1821 Rutherford Lane, Austin, TX 78754. Breakfast and Lunch provided on Tuesday and breakfast provided on Wednesday.
Tuesday,  February 21            8:00 a.m.-5:00 p.m. (7:30 a.m. Breakfast)
Wednesday, February 22       8:00 a.m.-Noon (7:30 a.m. Breakfast)
Speakers:
Meg Jakubik, Strategic Services Manager, City of Bedford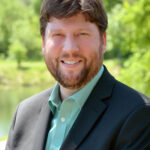 Aaron Rector, Director of Administrative Services, City of Keller
Karen Rhodes-Whitley, Director of Budget and Research, City of Plano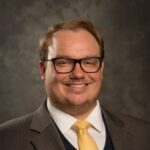 John Zagurski, Finance Director, Town of Northlake
Hotel Information
Hotels near Texas Municipal League
The hotels listed are located within a few miles of the Texas Municipal Center, located at 1821 Rutherford Lane in Austin. Because we cannot guarantee the quality of these facilities, please check TripAdvisor, Yelp, or similar sites for recent hotel reviews before booking.

Rates are based on the specific hotel's availability and not guaranteed for last rooms available. Some black-out dates do apply. Please contact specific hotel for room and rate availability during your desired stay.
HOTELS:
• Candlewood Suites Austin North 290 & I-35
• DoubleTree by Hilton Austin
• Residence Inn – Austin/University Area
• Sleep Inn & Suites Austin Northeast
• TownePlace Suites by Marriott North/Tech Ridge
---
Continuing Education Credit
Individuals may submit program information to their certifying agency to determine if CEU's or other credits may be applied. GFOAT does not pre-certify sessions for credit. You may earn up to 12 hours of CPE and No Prerequisites are required.
---
Special Accommodations
If you require assistance of any kind, including special dietary needs (such as allergies, restrictions, or sensitivities to particular ingredients) or need mobility, audio or visual aids, or other assistance, please contact Lavern Gaines at 512-231-7447 or lavern@tml.org.
---
Attire
The conference attire is casual so please dress for comfort. Be sure to bring a sweater or jacket to the sessions in the event the meeting rooms are cold.
---
Health and Safety
Please view the most up-to-date COVID public health recommendations here:
• National guidelines via the CDC website
• COVID-19 (Coronavirus Disease 2019) | Texas DSHS
•Coronavirus (COVID-19) Information | Austin, TX – Official Website