GFOAT_Sliders-FINAL Webinars 1kx225

GFOAT President's Message
June 2022
Happy summer, GFOAT! I know that many of you were able to attend the GFOA National Conference in Austin a few weeks ago. We hosted a fantastic reception with full Texas hospitality on display. Many thanks to Martie, Lavern, Tristan, and everyone who worked to put the event together. And while it's not a competition, we heard consistent feedback from those in attendance that they now appreciate our state conferences even more. As we know, there's just something special about GFOAT… the fantastic food and stellar sessions at our conferences are hard to beat!
We look forward to seeing you at the GFOAT Fall Conference on November 2-4 in San Antonio.
This month wraps up my term as your president. It's been an honor to serve our wonderful organization in this role. We've worked together to re-boot post-pandemic and prepare ourselves for the future. While we don't have a crystal ball to know exactly what will unfold in the years ahead, we know that interpersonal skills, self-awareness, a hunger for continued learning, and a servant-leadership focus will serve us well in any situation. I hope you've noticed and enjoyed our increased emphasis in these areas while we still provide the technical content we need to stay up to speed in our jobs.
On July 1, I'll pass the baton to Katina Hampton, your current president-elect. You are in great hands! I am confident that the GFOAT Board and committee chairs will continue to elevate this organization and our profession. And I look forward to serving on the Board for another year as past president. We are blessed to have such a caring, committed group of individuals volunteering and working for GFOAT. There is always an open seat for you at the table, so consider this your invitation and reminder that we need your help and ideas too! Give our executive director, Martie Simpson, a call or email her at martie@gfoat.org to get plugged in.
If you've ever heard me speak at a conference session, you've probably already heard my favorite quote. I'm going to share it one more time because serving as government finance officers is work worth doing. Keep up the good work, friends!
"Far and away, the best prize that life offers is the chance to work hard at work worth doing."
– Theodore Roosevelt, September 7, 1903
Adrienne Lothery, ICMA-CM, CGFO
President, GFOAT
Assistant City Manager, City of Colleyville
---
GFOAT President's Message
March 2022
Hi there, friends! I hope 2022 has started well for all of you.  I feel like I just looked up, and it was already March. If you saw the news coverage of the terrorist hostage event in Colleyville in January, I'm sure you can imagine it was an intense time (did I mention I started serving as the PIO on January 1?). Thank you to the many of you who reached out with words of encouragement and included us in your prayers.
Usually, this time of year, your GFOAT Board and Program Committee are cranking it into high gear finalizing details for our Spring Conference.  With this year's GFOA national conference held in Austin in June, GFOAT will be hosting a fabulous Texas reception at the conference rather than having our separate Spring Conference in April. So please mark your calendars for the evening of Monday, June 6, to help show our finance friends from across the country what Texas hospitality looks like! Also, don't miss out on the scholarship opportunities provided by GFOA if you are interested in attending and need some financial assistance.  They typically have quite a few available for first-time attendees in the host state.
If you are looking for additional training for you or your staff, don't miss signing up for the next Governmental Accounting Academy that will be in North Richland Hills on April 11-13. Registration fills up quickly! I would also like to challenge everyone to continue connecting with other GFOAT members in your region. Almost every region has periodic meetings, often in a lunch & learn format.  Yes, more CPE is always helpful.  But it's the relationships made that are the real treasure. The next time you have a question or need a fresh idea on handling something, phone a friend. When it comes to GFOAT, you can assume that any fellow member is a friend, even if you've never met before! I promise—you will be glad you called, and the other member will be too. There is just something special about sharing experiences and supporting one another. If you don't know where to start, call your Board Area Representative.
Before you know it, the cold weather will be behind us and wildflowers will be popping up across Texas. Springtime always makes me think of growth.  It's a great reminder to keep growing our technical skills and leadership abilities, and there is no better place to do that than with GFOAT!
Cheering you on always,
Adrienne Lothery, ICMA-CM, CGFO
President, GFOAT
Assistant City Manager, City of Colleyville
---
GFOAT President's Message




November 2021
I don't know about you guys, but I left the GFOAT Fall Conference with my bucket filled.  I'd been running on near empty for a while and taking a few days away from the office for the conference could not have come at a better time.  I left refreshed from reconnecting with friends and colleagues, learning about timely technical topics, and spending some time reflecting on how I'm showing up at home and at work. We all know we can't pour from an empty bucket, but sometimes we have to be forced to take time to recharge.
For those that may not have heard my opening remarks describing my daughter's Thankful Tree that sits on the kitchen counter (or even if you did hear them, I'll repeat myself)—I'm thankful for each of you and our wonderful organization.  And even if you don't hear it regularly spoken out loud, your communities are thankful for you too.  What you do matters.  And how you do it matters too.  We are blessed to have careers that allow us to have broad positive impact.  Don't forget that how we do things determines whether we also get to have a positive impact on those we interact with up close.  If you're looking for ways to grow in this area, don't hesitate to reach out, or check out the resources suggested in the Values-Driven Leadership presentation.
As we approach the holiday season and cooler weather, humor me and Google the word Hygge. The Danish seem to be on to something with their focus on cozy contentment found in the simple things. Amidst the hustle and bustle, I hope you find a few moments to curl up with a warm blanket and whatever beverage you like to linger over.  Once the last City Council meeting for the year is over and the office quiets down, you can find me lingering over a second cup of coffee while my space heater keeps my office at 78 degrees and Christmas choral music plays… perfect conditions for tackling a few enjoyable backburner projects before spending time with family.
Wishing you hope, love, joy, and peace –
Adrienne Lothery, ICMA-CM, CGFO
President, GFOAT
Assistant City Manager, City of Colleyville
---
GFOAT President's Message




July 2021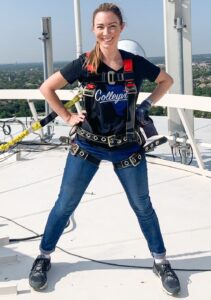 Good morning, GFOAT members!
I hope the sun is shining wherever you are and that you are taking time to slow down a bit and enjoy these long summer days (even during budget season). Of the few things in life that we know for sure, work will always be there tomorrow.
As we resume activities and rhythms in the year ahead, let's take a moment to pause, evaluate, and ensure that the activities and tasks we add back into our days are value-added or truly necessary. This intentionality is worthy of consideration both personally and professionally.
Your GFOAT board has done just that. In June, we gathered in person (hooray!) for our annual review of the strategic plan and set intentional goals for the organization post-pandemic. We discussed the best way to continue bringing value to members, and as the conversation unfolded, a few things were abundantly clear. GFOAT exists as the go-to resource for Texas finance professionals because of its excellent, affordable professional development opportunities and how we facilitate relationships amongst members. Don't we all have a stronger appreciation for how much those relationships matter after relying on one another for ideas, creative solutions, and support, all while physically apart for the last year or so? To that end, the board established a slate of content that delivers value and gives members a clear idea of what to expect on an annual basis. You can expect information on the 2022 training schedule at the Fall Conference. Each year, we are committed to offering:
Two Conferences – This allows relationships to grow organically, and the ability to receive training and stay plugged in even if you can't attend both.

Two Academies – One budget and one accounting. GFOAT has stepped up to meet this need and will continue to do so. Academies will be scheduled with efficiency in mind to reduce additional travel when possible.

 Four State-wide Virtual Trainings – This has been a hit and is worth keeping. The trainings give members additional opportunities to earn CPEs and provide another outlet for GFOAT to deliver time-sensitive information to members.

Various Regional Meetings – A localized way to learn and build relationships closer to home. We are increasing support of these meetings to help all regions get more active. Contact Executive Director Martie Simpson for questions or assistance.
If you've made it this far in my remarks, thank you! You clearly have management potential. In all seriousness, it takes engaged members to make GFOAT thrive, and we need you. Join a committee (check out our website for descriptions and contact info for committee chairs). Offer suggestions for conference topics. Choose GIVING > RECEIVING. It doesn't matter if you aren't sure what you have to offer…we still want you and will find a place at the table. It's time to move up from the backseat and share your unique talents and perspectives.
And finally (perhaps I should have started with this part, but it's really not about me), I'm Adrienne Lothery, your GFOAT president for 2021-2022. I'm an assistant city manager for the City of Colleyville… city manager's office by way of finance. You can read my professional bio on the website, so what I'll share here is that I'm passionate about public service. I'd rather be in a quiet corner with a good book or on a hiking trail than mingle with a big crowd, but see my comments RE: choose giving above, and you'll understand how I ended up leading a 1,000 member organization. For those that don't know me, please introduce yourself so we can get to building one of those great relationships we've been talking about. Fair warning: I'll apologize and ask your name at least three times. For the next year, I look forward to working with a fantastic board, leading this incredible organization forward, and serving you!
Now get out there in the sunshine and make some time for yourself and your loved ones. Our communities are best served by the healthiest and happiest versions of us.
Adrienne Lothery, ICMA-CM, CGFO
President, GFOAT
Assistant City Manager, City of Colleyville
---
President's Message
June 2020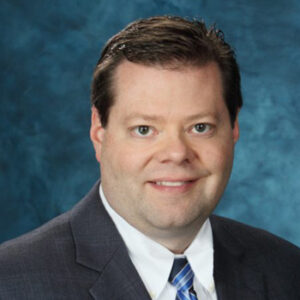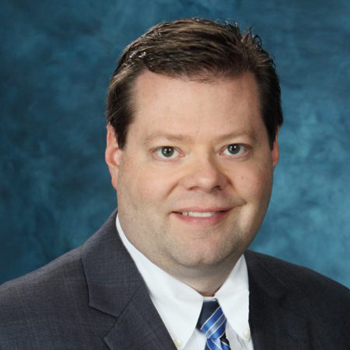 Dear fellow finance professionals,
Thank you for allowing me to serve as your president this past year. It has been a unique journey as GFOAT transformed itself to react to the COVID-19 pandemic. In-person events shifted to virtual events. Zoom and other digital platforms became the meeting venue of choice. We made changes to our CGFO program and training offerings to keep GFOAT thriving in a remote environment. Now we shift again, going back to in-person events, which will include our upcoming fall conference in College Station, November 3-5.
This year wouldn't have been successful without so many people who contribute to GFOAT – our board of directors, the folks who serve on our various committees, our executive director, and our support staff at TML. I must include my family and my fellow employees at the City of Richardson for supporting my time away from home and the office to fulfill my board duties for the past several years.
2021 will mark my 23rd year of government service, and looking back, change and transition have always been a part of the journey. The road taken has included two recessions, more federal stimulus packages than I can count, along with the implementation of GASB Statement #34, and over 60 more accounting standards. The inclusion of social media into the governing process and many other changes brought both good and bad to the journey. Each change has also given me a chance to reflect and learn personally and professionally and reaffirm the path forward.
Thinking of my GFOAT journey, I joined in 2003 when I took a position in Richardson. I never intended to do anything more than attend conferences and make sure I got my required CPE hours. Since I was responsible for implementing GASB standards for the external audit, I was encouraged to join the Governmental Affairs Committee in 2007 (back then, the FRRR committee). Before long, I was asked to co-chair the committee. That led to attending the board meetings and eventually serving as GFOAT's advisory representative to TMRS, kicking off service on the GFOAT board itself. Each of these opportunities again gave me a chance to reflect and learn. Looking back, I'm glad that I took the encouragement to join a committee, as my career path has been more rewarding for making that decision.
As we now collectively enter a new era post-pandemic and have time to reflect on what we have learned and start assessing our paths forward, I hope that you will reflect on how you will interact with GFOAT going forward. Is it time for you to step up and join a committee, register for the CGFO program, or find another way to be more active? If you're not sure where to get started, please reach out to any of our board members or our executive director. GFOAT is always looking for fresh ideas from its members, both new and old alike. It's never too late to start giving back to the finance profession.
Keith Dagen
President, GFOAT
Director of Finance, City of Richardson
---
DEBT RESTRICTION BILL – H.B. 1869 by Representative Dustin Burrows
On Monday, March 22, the House Ways and Means Committee met to hear House Bill 1869 by Representative Dustin Burrows. H.B. 1869 would modify the definition of "debt" for purposes of the debt service property tax rate calculation to only include debt approved at an election. This means that tax-supported debt obligations that are not approved at an election, like certificates of obligation, time warrants, anticipation notes, and certain financing agreements must be paid through the maintenance and operations portion of a city's tax rate.
The GFOAT Governmental Affairs Committee comprised of Blu Kostelich, Steven Glickman and John Zagurski are meeting with Bill Longley and Monty Wynn with TML bi-weekly to monitor this bill as well as others that would greatly impact Governmental Finance. They will be presenting at the Spring conference and have created the following bullet points to help you understand this bill along with some recommendations. Read More
---
2021-2022 GFOAT Nominating Committee
The following members have been appointed to 2021-2022 GFOAT Nominating Committee: Chair: Sandy Mattick, Director of Finance, City of Boerne,  Todd Simoneaux, Chief Financial Officer, City of Beaumont, John Zagurski, Finance Director, Town of Northlake, Blu Kostelich, Chief Financial Officer, City of Lubbock, and  Terrence Beaman, Chief Financial Officer, City of Bellaire
---
2020-2021 Election Results
The following individuals have been elected and appointed to your GFOAT Board of Directors.
Past President

Keith Dagen

President

Adrienne Lothery, CGFO

East Representative

Todd Simoneaux, CPA

Past President

Keith Dagen

Director of Finance City of Richardson

Keith Dagen is the director of finance for the City of Richardson. He began his government career with the City of Garland in 1998 and joined Richardson in 2003. Keith is a Certified Public Accountant, has an Master of Business Administration from The University of Texas at Dallas, and graduated Summa Cum Laude with a Bachelor of Business Administration in accounting from Harding University. Keith has been a member of the Government Finance Officers Association of Texas (GFOAT) since 2003, where he is currently the president-elect. Previously, he held board roles as secretary and as GFOAT's representative to the Texas Municipal Retirement System's Advisory Committee on Benefit Design. He also served on GFOAT's Financial Reporting and Regulatory Response Committee from 2007 until 2019 and has represented GFOAT's interests before the Governmental Accounting Standards Board. Keith is also a member of GFOA, GTOT, and a graduate of Leadership Richardson.

President

Adrienne Lothery, CGFO

Assistant City Manager, City of Colleyville

Adrienne Lothery has served as Assistant City Manager for the City of Colleyville since 2017. In this role she has had oversight responsibility for every City department, with the specific departments rotating on an annual basis. She held the role of Strategic Services Manager for the City of Colleyville from 2013 – 2017 and previously served as the Budget and Grants Manager in the Town of Flower Mound's Finance Department. Adrienne holds undergraduate degrees in political science and business administration from Southern Methodist University, as well as a Master's of Public Administration from the University of North Texas. In 2021 the International City/County Management Association designated her as an ICMA Credentialed Manager. Her service to GFOAT began in 2010 on the Program Development Committee, transitioning to Co-Chair of the Scholarship and Fellowship Committee from 2014-2018. She has served on the GFOAT Board since 2018 in the role of Treasurer, then President-Elect and President. Adrienne earned the designation of CGFO from GFOAT in 2010. In addition to her professional work, Adrienne is a member of the Junior League of Fort Worth and enjoys travelling wither her husband and daughter.

Treasurer

John Zagurski

Director of Finance, Town of Northlake

John Zagurski is the director of finance for the Town of Northlake. He oversees finance, utility billing, and budget services. John previously worked for the Town of Trophy Club for five years as the finance manager, strategic services coordinator, and budget analyst. He started his career in public administration with the Town of Westlake as the special projects coordinator. John holds an undergraduate degree in sociology from the University of Central Arkansas, and a Master of Public Administration from the University of North Texas. He also earned his designation as a Certified Government Finance Officer (CGFO) in 2014. John has been active in the Government Finance Officers Association of Texas (GFOAT) since 2014. He has been active serving as a member and chair of the Legislative Committee. John continues to serve GFOAT by holding the board position as the north area representative.

East Representative

Todd Simoneaux, CPA

Chief Financial Officer, City of Beaumont

Todd Simoneaux is the Chief Financial Officer for the City of Beaumont, Texas. He oversees finance, budget, utility billings, purchasing, solid waste, fleet maintenance, municipal airport, employee benefits, and municipal court. Todd has been with the city for 15 years where he started as the City's Controller until his promotion to CFO five years ago. He started his career in public accounting as a tax accountant and external auditor with Edgar, Kiker & Cross CPA's for seven years. Todd holds a Bachelor's  degree in business administration – general business and another Bachelor's degree in business administration – accounting from Lamar University in Beaumont, Texas.  He also obtained his CPA license from the state of Texas in 2001. Todd has been the past president of the southeast Texas chapter of CPA's and has been a member of GFOAT since 2006.

Secretary

Casey Srader

Budget Manager, City of Plano

Casey is the Budget Manager for the City of Plano and has worked in local government budgeting/finance for over 26 years. Casey started his career with the City of Dallas in the budget and research department. He obtained his MPA degree from Texas Tech University in 1992. Casey served two full terms on GFOA's National Committee on Governmental Budgeting and Fiscal Policy and just completed two full terms on GFOA's National Committee on Retirement and Benefits Administration (CORBA). Casey is also active in the Government Finance Officers Association of Texas (GFOAT) and currently serves as GFOAT's Group Class Representative on the TMRS Advisory Committee.
---
GFOAT Members and Sponsors,
Our world has changed so much in the last 30 days. We have gone from putting the finishing touches on our spring conference and trying to wrap our heads around Senate Bill 2 to social distancing and sheltering in place. We are making decisions daily regarding the safety and security of our citizens and employees while trying to finalize our audits and begin the budget process.
Although our founders in 1933 would never have guessed that we would be faced with a pandemic, I do believe we exist to promote excellence in government finance and to build valuable relationships. Now more than ever, GFOAT is here for you.
The GFOAT Board is meeting virtually on a bi-weekly basis to ensure that the organization continues to move forward. We are working on virtual training opportunities so that members can stay current. Budgeting 101, Governmental Accounting Academy, and Senate Bill 2 trainings are greatly needed among the membership. The Board will discuss the best course of action and timing for these trainings.
Here are some other valuable resources you may find useful:
Remember to use the GFOAT Forum Listserv to reach out to other members.
TML publishes updates on the COVID-19. These updates along with other valuable information can be found at the Coronavirus (COVID-19) Resources page.
GFOAT will periodically post training opportunities you can access on the remote training tab. GFOA offers several webinars to ensure you get training and the national conference is moving to a virtual platform.
Staff is still working. Please reach out if you need guidance or have questions
All GFOAT face-to-face meetings have been cancelled until May 11, 2020, pursuant to the CDC recommendations. We will continue to monitor the CDC recommendations as well as the Governor's executive orders and will update the membership accordingly.
Senate Bill 2 worksheets as well as the notice are not available yet. Here are frequently asked questions from TML on Senate Bill 2 and the effects of the Governor's disaster declaration on the bill to help in the interim. If you have questions you can reach out to Bill Longley.
Washing our hands after touching almost anything has become our new routine during these times. Some of us have grown so tired of singing "Happy Birthday!" If you're tired as well, here are some other songs with 20-second choruses you might try:
"Take on Me" by A-ha
"Jolene" by Dolly Parton
"Raspberry Beret" by Prince
"Truth Hurts" by Lizzo
"Stayin' Alive" by the Bee Gees (like that CPR scene from "The Office")
"Africa" by Toto
Take care of yourselves and your families. We look forward to seeing you all when we are over the hump.
GFOAT President, Board, and Executive Director
---
Due to growing concerns about the COVID-19 outbreak and the safety of our members, we've made the difficult decision to cancel the GFOAT Spring Institute, Post-conference, CGFO testing and all other events related to the conference. This was a tough decision and was made in lieu of increased city travel restrictions, state and federal expert advice encouraging social distancing, and the CDC's recommendation to cancel all events of 50 or more.  Registrants have been sent an email with cancellation instructions.
Thank you all for you understanding during this time.  Your health and safety were at the forefront of this decision.
Please remember to take the following steps to protect yourself and those around you:
Wash your hands often with soap and water for at least 20 seconds.
Avoid touching your eyes, nose, and mouth with unwashed hands.
Stay home when you are sick.
Cover your cough or sneeze with a tissue, then throw the tissue in the trash.