President's Message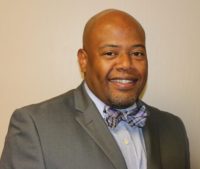 Howdy members,
I have some exciting news for GFOAT.  A short while ago, you asked "What can I do on behalf of GFOAT?"  And we responded with a plethora of opportunities to serve on committees as well as promote the organization.  In fact, a few of our committees have doubled in size with new found energy from first-timers to seasoned veterans returning to the fold.  Many have stepped up to the plate and we are anticipating more in the coming months.  So now the time has come to prepare ourselves for an extremely productive year.  Our outreach efforts to encourage college students to consider careers in governmental finance have gained momentum.  We have now expanded our networks by building relationships with accounting and public administration professors at major universities throughout the state.  And several of you have volunteered to speak to these classrooms on behalf of the organization.  And for that, I am extremely grateful.
We have also asked for a slate of new appointees to serve on the board, and have received a most favorable response from the nominations committee. The following individuals were nominated for their candid willingness to serve as well as their unmatched dedication to the organization.  In addition, they have demonstrated impeccable leadership qualities via committees and conference participation. Therefore, it is my pleasure to announce the following nominees for the 2017-2018 fiscal year:
President-Elect – Robert (Bob) Scott, City of Carrollton
Secretary – Keith Dagen, City of Richardson
North Representative – Sidney Kirk, City of Weatherford
South Representative –Sandra Mattick, City of  Boerne
West Representative– Chris Sharp, City of Canyon
Each nominee has a bio along with a picture so you can learn more about him/her on the GFOAT website under the 2017-2018 Elections tab.  The membership will ratify the nominations during the Business Meeting portion of the Spring Institute.   I have no doubt these individuals will carry the torch onward and upward.
And lastly, we have an amazing conference planned in April.  The Program Committee have done an outstanding job making sure the sessions cater to everything you desire.  The topics range from pension updates to budget and tax rate issues to bank depositories to municipal bonds and even a special session about GFOAT, "Learning the Ropes."  To cap off the day's concurrent sessions, we also have a special guest who will be performing live that evening, Mr. Wade Bowen.
So, make sure that belt buckle is nice and bright!  Go ahead and dust off them cowboy boots and grease that saddle!  And make your way down here to Wranglin' Your Government's Finances, April 9-11, 2017!
Much obliged!
Clifford Blackwell
GFOAT President
2016-2017