The Final Count Down: End of Year Budget vs. End of Year Accounting
August 20, 2021
11:30 a.m. – 1:00 p.m.
Public Safety Training Facility-Parking Info
719 E Hickory Street
Denton, TX 76205
Registration Fee: $15.00 per person
The end of the fiscal year is a convergence of competitive mandatory deadlines and processes. To navigate these busy times, you require a plan. Hear how other finance professionals on their schedule and how they maneuver through one of their municipality's most active seasons.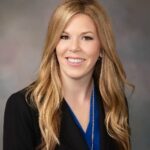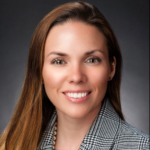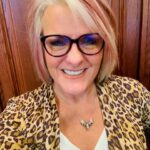 Speakers: Cassey Ogden, Director of Finance, City of Denton, Caryn Riggs, Director of Financial Services, Town of Flower Mound, and Vicki Rodriquez, CFO/Director of Fiscal and Administrative Services, City of Roanoke.
---
Running the Numbers: Tax Rate Calculations Advice from the Pros (1.0 CPE/CGFO)
June 11, 2021
11:30 a.m. – 1:00 p.m.
Colleyville Center, 5301 Riverwalk Dr.
Colleyville, TX 76034
Registration Fee: $15.00 per person
Come and spend a meal with peers hearing about the tax rate calculation from a panel of three area tax accessors collectors. They will cover the biggest issues they faced during the last tax year, the problems they see when doing the calculation worksheet, and what changes we might see this year to the calculation. There will be a short time for questions at the end of the panel discussion. If you would like to submit questions for the panelists in advance, please click here.
Speakers from left to right above: Michelle French, Denton County Tax Accessor Collector, Wendy Burgess, Tarrant County Tax Assessor Collector, and Colette Ballinger, Grapevine Colleyville ISD Tax Assessor Collector.
---